Business partners Angela Tiotangco-Alvarez and Taryn Navarro are no strangers to Palawan.
- Advertisement (300x250) -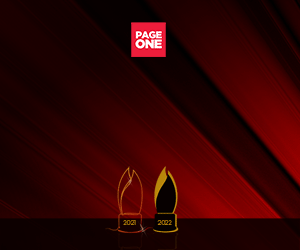 Angela, a native Palaweña, has spent the last 7 years working in Palawan's hospitality industry. Even though she's based in Manila now, she manages the island haven Inaladelan Island Resort in Port Barton, San Vicente. Taryn helps out by managing the team that runs the social media marketing of the resort. But their experience in Palawan doesn't stop there.
As co-founders of the annual travel event to promote and celebrate Palawan's beauty, Aloha Palawan, they've spent the past two years in Puerto Princesa and San Vicente partnering with local businesses, working with Palaweños on the ground, and bringing people from all over the country to the island's pristine beaches and best sights. The 2020 edition of Aloha Palawan was supposed to take place in Coron, until all operations ceased due to the rise and spread of the COVID-19 pandemic.
While the quarantine controls were put into place and work was suspended, slowly but surely Angela would get messages from the tourism workers they partnered with–from tour guides to tour bus drivers–asking for assistance with food in their area. What started out as an individual effort quickly sparked the idea that there is a large community that needs support in this time of chaos and uncertainty: the thousands of tourism workers in Palawan tourism industry, Palawan's tourism frontliners.
Thus, Palawan BayaniJuan, a young community group dedicated to reaching families of displaced tourism workers in Palawan, was born. Palawan BayaniJuan aims to support this community by providing them with care packages consisting of rice, canned goods, instant noodles, and toiletries. The group's on the ground logistical team will purchase and distribute the packages to the families, especially in Palawan's far-flung barangays that don't get much attention.
As of now, the group aims to raise PHP250,000 for their cause. Palawan BayaniJuan firmly believes that a little can go a long way. Even just a small donation of 50 pesos can help make a big difference in reaching more and more families.
Interested donors may donate using GCash, Paymaya, or Paypal through the link bit.ly/bayanijuan.
For more information, you may find Palawan BayaniJuan on Facebook at facebook.com/palawanbayanijuan, Instagram at instagram.com/palawanbayanijuan or email the group at hello@tplph.com. (PR)