Yes, the annual Festival of the Province of Palawan is back after almost 3 years of hiatus due to pandemic. This year's festivity marks the last year in service of Governor of Jose Ch Alvarez, and it will be the grandest and biggest according to the secretariat team that organize it.
It will be a monthlong celebration, and with a lot of expected big names coming in as guest and visitors, plus a huge chunk of prizes allotted to different contest and competition, this will mark the 120th founding year anniversary of the province.
- Advertisement (300x250) -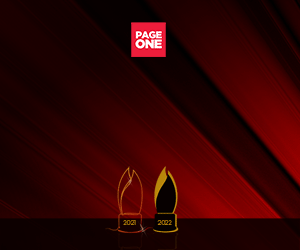 Below is the full schedule or calendar of activities release by the Secretariat team last May 6 during a press conference at the VJR Hall at the Provincial Capitol.
BARAGATAN SA PALAWAN 2022 FULL SCHEDULE (Calendar of Activities)
(As of May 6, 2022)
June 10
Baragatan Inter-LGU Basketball Tournament (June 10-25, 9-12 AM & 2-5PM.)
4PM – Soft Opening (Mass and Blessing of Booths)
5PM  –  Caraenan w\ nightly shows
LGU Trade Fair, Private Trade Fair, Garden Show, Radyo Baragatan, Arts Exhibit
Launch of Tiktok/Selfie and Groupie (June 10 to 30)
June 13 & 14
Agriculture and Fisheries Symposium
June 15
Tourism Stakeholder's Summit (8AM)
June 16
JCA Legacy Photo Exhibit (June 16 to 26, SM City Puerto Princesa)
CBGAD Convention (8AM)
Disenyo Palaweño Fashion Design Contest for Palaweño Designers (6PM)
June 17
Eucharistic Celebration (8AM)
Grand Opening (9AM)
Book Launch JCA Legacy
JCA Ulat sa Bayan
Bonsai Exhibit (11AM)
Grand Parade with Employees Street Dance (1PM)
Float Competition
Pantiguan
Travel and Tourism fair (2PM)
Sponsors Night (6PM)
Salo-Salo sa Baragatan (7PM)
Fireworks Display (9PM)
June 18
It's A Dog's World (8AM)
5th Baragatan Airsoft Competition (8AM)
Araw ng mga Anghel (9AM)
Table Tennis Tournament (10AM)
1st Baragatan MLBB Tournament (10AM, SM City Puerto Princesa City)
Travel and Tourism Fair
Mutya ng Palawan Press Presentation (3PM)
Sponsors Night (6PM)
Evening with Classics (7PM)
June 19
Padyak sa Baragatan (5AM)
Show Mo, Pet Mo (8AM)
Table Tennis Tournament (10AM)
1st Baragatan MLBB Tournament (8AM)
Boxing (Physical Exam and Weigh in 10AM)
Evening with Classics (7PM)
Tunog Palawan (6PM)
Mutya ng Palawan Talent Night (8PM)
June 20
Baragatan sa Panlalawigang Piitan (10AM)
Henyong Palaweño (NCCC, 10AM)
Boxing (4PM)
Mutya ng Palawan Swimsuit & Gown Competition (6PM)
Gabi Y Ang Koltorang Palaweño (6PM)
June 21
Henyong Palaweño (NCCC, 10AM)
Huntahang Palawan (Robinsons Place Palawan, 10AM)
Boxing (4PM)
GJCA Gabi ng Parangal (6PM)
Senior Citizen's Night (6PM)
Palawan Pop Idol (8PM)
June 22
Mutya ng Palawan Pre Judging (8AM)
Huntahang Palawan (Robinsons Place Palawan, 10AM)
On The Spot Essay Writing Contest (VJR Hall, 10AM)
Boxing (4PM)
Mutya ng Palawan Grand Coronation Night (6PM)
June 23
Misa ng Pasasalamat at Pagkakaisa (8AM)
Saraotan Sa Dalan (1PM)
Tiktok, Selfie/Groupie, LGU Trade Fair
Awarding Ceremony
Hiphop Competition (6PM)
June 24
Pista ng Kalikasan (Abo-Abo, Sofronio Española and Tabon, Quezon, 5AM)
Job's Fair (VJR Hall, 8AM)
1st Baragatan Invitational Badminton Tournament (June 24-26)
Sponsors Night (6PM)
June 25
HIJOS Big Bikes South (5AM)
1st Baragatan Inter Law Enforcement Agency Fun Shoot
3rd GJCA Baragatan Frisbee Competition (Sports Complex, 8AM)
Sponsors Night (6PM)
Gabi ng Kulturang Palaweño w Bayanihan Dancers (7PM)
June 26
HIJOS Big Bikes North (5AM)
3rd GJCA Baragatan Frisbee Competition (Sports Complex, 8AM)
Gabi ng Kulturang Palaweño w Bayanihan Dancers
June 30
Thanksgiving Mass (Immaculate Conception Cathedral, 7AM)
Oath Taking Ceremony (Palawan Convention Center, (8AM)