The Tanghalang Pilipino (TP) the resident drama group of the Cultural Center of the Philippines (CCP) is very excited as they goes experimental with the upcoming musical stage play "Batang Mujahideen" written by Malou Jacob- a Dramatist and a Cultural Provocateur, SEAWRITE, CCP Gawad Sining and Gawad Balagtas Awardee, dramaturgy by Dominique La Victoria- a dramaturg and playwright from Cagayan de Oro City. She has a BFA in Creative Writing (2014) and Theater Arts (2015) from the Ateneo de Manila University where she received the Loyola Schools Award for the Arts in Playwriting. Her works have been staged in Manila, Cagayan de Oro, San Francisco, and London.
- Advertisement (300x250) -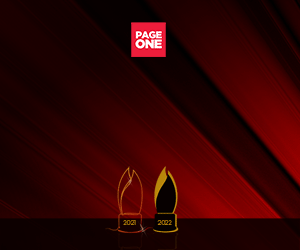 Directed by Guelan Varela-Luarca- a playwright, director, and translator, he has won First Prize in the Don Carlos Palanca Memorial Awards for Literature for his one-act plays "Mga Kuneho" and "Bait". He adapted and directed two different stagings of Desaparesidos, based on a novel by Lualhati Bautista. He is the current moderator and artistic director of Tanghalang Ateneo, the longest-running theater company in the Loyola Schools.
"Batang Muhajideen" is a play that aims to open the eyes of each and every Filipino in a very complex union of Christians and Muslims in Mindanao. The role of Fatima, a very significant character in this play who is a 7-year old Yakan girl witnesses how her father was killed and later on urgently demand by the babaylan (religious leader) thru her father's spirit not to feel guilty about it,  for not preventing it to happen and also want her to forgive.
Jacob added in the Media Conference last January 27 at Palm Grill in Quezon City,  that they are hoping to lessen the Cultural Discrimination aiming to have a social action. Since (Guelan) the director's treatment is experimental, all the Tanghalang Pilipino Actors Company will play the role of Batang Mujahideen that has a goal to highlight the inevitable connection between Art and Politics. They will be using non-traditional modes of theater production, the Documentary Theater, devised theater, multimedia; movement and dance, traditional, experimental, postmodern forms, research performance, meta theater among others.
Also, they wanted to emphasize Mindanao which is far richer, far more human, far more complex than we can yearn to portray. Tatang Nanding Josef, TP artistic director said that "When you do theater, you should do what is right. They have this principle that they can't portray what is not a fact. It's always based on truth and always with care.
Tickets can be purchased at Ticketworld, CCP Box Office, KTX (Kapamilya Tickets) and Ticket2Me, or you may contact Tanghalang Pilipino at (02) 832-1125 local 1621, 0915-6072275 or 09998843821. You may also visit the Tanghalang Pilipino Facebook page for more details.
Batang Mujahideen will run at CCP Little Theater (Tanghalang Aurelio Tolentino) from February 21 to March 8, 2020.
Text and Photos by Ronald Anthony Orda.