At around 11:30 am of August 19, 2019, police arrested workers who were at the picket lines at the Canlubang Plant of Peerless Manufacturing Corporation (PEPMACO), manufacturer of Champion detergent. At least 20 workers were reportedly taken into custody without any probable cause. Aside from the arrest, police officers were also seen dismantling the workers' tents.
"Mariin nating kinukundena itong panibagong karahasang ginawa laban sa mga nagwi-welgang manggagawa ng PEPMACO. Sa halip na mabilis na tugunan ang kanilang kahilingan, aresto at gawa-gawang kaso ang igagawad sa kanila.
"The workers have been in the picket line since June 24, 2019, after they were illegally terminated for rightfully demanding regularization, wage increase, and safe and healthy working conditions. They have worked under unjust conditions, now that they have decided to demand what is due to them, they are again unjustly treated by the PEPMACO managament in cahoots with hired goons, security guards and the PNP" said Bayan Muna Rep. Ferdinand Gaite.
More than 200 workers were laid-off by PEPMACO since January of this year, a move which PEPMACO Workers Union claimed as union-busting. Workers further accused the manufacturing giant of practicing labor-only contracting, grave violations of occupational health and safety (OHS) standards, and excessive working hours. The OHS violations have been confirmed by a Department of Labor and Employment Inspector in his report dated September 7, 2018, but further inspections have been denied by the labor department's regional office.
- Advertisement (300x250) -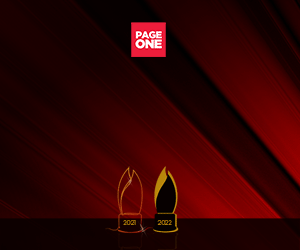 The violent incident today was not the first, days after setting up their picket line hundreds of security guards and mask-wearing goons attacked with batons, rocks, and water jets leaving 11 workers seriously injured.
"On June 28, 2019, security officers and goons attacked the striking workers and destroyed their picket line. The police were there and did nothing. Again today, the police did nothing even as the workers are being water-cannoned and attacked by PEPMACO's goons in plain sight. And in all absurdity, instead of arresting the violent hired goons, the police arrested the victims, the peaceful striking workers," Rep. Gaite exclaimed.
"We have filed three (3) resolutions in Congress to investigate the illegal dismissal of PEPMACO workers, the inhumane condition in the detergent plant, the employer's practice of labor-only contracting, and the violence that the workers continue to face. Magsasampa rin tayo ng panibagong resolution tungkol sa pag-aresto at karahasang naganap ngayong araw. Hindi makatwiran at hindi katanggap-tanggap ang dinanas ngayong araw ng mga manggagawa ng PEPMACO.
"Again, we condemn the arrest of the PEPMACO workers and call for their immediate release. We also call on Mr. Simon Tiu, owner of PEPMACO, to heed the workers' demands for regularization and safe working conditions. Lastly, I ask my fellow lawmakers to listen to the demands of the workers for a genuine security of tenure law," said the Makabayan lawmaker.
BAYAN MUNA has been staunchly advocating for the prohibition of all forms of contractualization and has filed House Bill 3381 together with the rest of the MAKABAYAN bloc. "Ilalaban natin itong bago at tunay na maka-manggagawang security of tenure bill upang protektahan ang mga manggagawa mula sa ganitong mga kaso ng iligal na tanggalan at paglabag sa kanilang karapatan," Rep. Gaite concluded.
Photos from screen grab from a video by Kilos Na Manggagawa. (PR)