Ben&Ben took the month of May by storm, teasing fans with the grandest way possible to announce a new era in music. First, there was "Upuan," a cinematic piece of pop music that swirls intimately against a backdrop of nature retreat. And then there's "Magpahinga," a lovingly sparse ballad that embraces the importance of healing on one's own terms. Instead of recapturing old glories, both songs are bold enough to leave us ending in places both infinite and enduring, widening our sense of appreciation for the band on a purely intimate level.
- Advertisement (300x250) -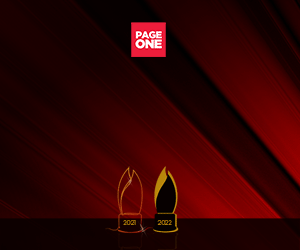 Today, the nine-piece collective have set the bar high with the release of "Magpahinga" music video on YouTube. Touching on delicate matters such as death, grief, and the final moments spent with a loved one, the visual narrative carries the weight of losing someone special in the most uncertain of times, and puts its arms around you with a reassuring message that everything will be alright.
"The video explores the relationship between a father and a daughter, and the emotional burden that comes with having to say goodbye," says guitarist and lead vocalist Paolo Benjamin. "It isn't easy to come to terms with mortality, but it also brings out the most tender moments and cathartic resolutions."
The music video of "Magpahinga" stars multi-awarded veteran actor Joel Torre and acclaimed actress-director Bela Padilla as a father-daughter tandem spending their last moments together. Guitarist and lead vocalist Miguel Benjamin points out that by "observing two very different but distinct generations of artists," the band had a great time learning about the award-winning actors' process and technique. "We loved seeing them get deep into character and really owning their roles wholeheartedly. There was a clear respect for the craft, and the message we all wanted to convey was there."
Keyboardist Patricia Lasaten echoes Miguel's observations, praising the astounding craftmanship and chemistry between the two leads. "There was a moment in the filming of the video where you could really feel the thickness of heightened tensions in the room because of the nature of the scene. That's how real it was."
The visual accompaniment of "Magpahinga" was helmed by filmmaker and frequent collaborator Jorel Lising. According to bassist Agnes Reoma, Lising was unanimously picked for his ability to bring out tender, intimate and raw moments in a narrative context. "Since he has been based here at the Ben&Ben House as well, he was with us even during the writing and recording of the song, and thus he deeply understands the context and message of the song as well."
Ben&Ben's "Magpahinga" music video is out now on YouTube and all other video platforms. (PR)