Leading Philippine carrier Cebu Pacific (PSE: CEB) will close 2019 as the leading carrier in Palawan, with 46% total capacity share. This following the launch of direct commercial service from Puerto Princesa to Clark and Hong Kong last Sunday (November 17), and the twice-daily flights from Coron (Busuanga) to Cebu on October 27.
"We are proud to have the most extensive route network from Palawan, with direct flights from Puerto Princesa to Clark, Cebu, Iloilo, Manila, and, Hong Kong; on top of flights from Busuanga to Cebu and Manila," said Alex Reyes, Vice President for Commercial at Cebu Pacific.
- Advertisement (300x250) -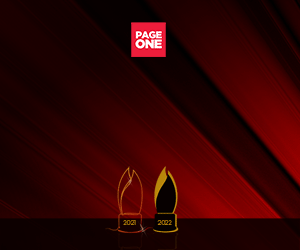 The direct connection between Hong Kong and Palawan is the first commercial international flight out of Puerto Princesa.
"This link will open more opportunities for tourism and trade – enabling entrepreneurs to expedite delivery of agricultural products from Palawan; as well as create jobs to cater to the needs of tourists," added Reyes.
Cebu Pacific has been continuously operating flights in and out of the Puerto Princesa International Airport since 2003, with 148 flights weekly. On the other hand, CEB flies 42 times weekly in and out of Busuanga. These flights bring the total number of seats on all flights via the Cebu Pacific network to over 1.1 million seats by end-2019.
"We are confident in the potential of Palawan to grow tourism sustainably, and rest assured that Cebu Pacific will continue to work with our stakeholders in Palawan to better connect the province to the rest of the Philippines and to key tourist catch points in Asia."
The inaugural ceremony at the Puerto Princesa International Airport is attended by City Mayor Lucilo Bayron, Department of Tourism Regional Director Danilo Intiong, Palawan Provincial Tourism Maribelle Buni, Acting City Tourism Officer Toto Alvior and Cebu Pacific Ticketing Office Head in Palawan Clink Hagedorn.
Cebu Pacific aims to fly 200 million passengers by 2020, and 300 million by 2022. As of end-September 2019, CEB has flown over 16.7 million passengers on 121 routes and more than 2,680 flights weekly. (PR)