New, unexpected gifts give us good reason to Celebrate Together with The Body Shop!
Count down to Christmas day with our Make It Real Advent Calendar. It's jam-packed with unexpected treats to uplift, pamper and rejuvenate.
- Advertisement (300x250) -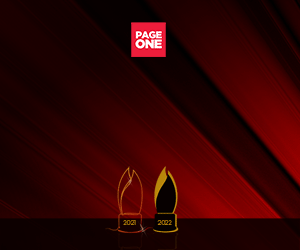 Discover this year's line-up of special edition festive fragrances – sweet and tangy Festive Berry, fresh and crisp Winter Jasmine and sweet and cosy Warm Vanilla. All vegan, all seriously Christmassy.
Make someone feel real special with The Body Shop's Bath and Body gifts that come in Big Gift Boxes, Little Gift Boxes filled with a mini collection of body care treats, and cute little gift pouches of nourishing treats. These come in irresistible scents: Moringa, Satsuma, Strawberry, British Rose, Shea, and Almond Milk and Honey.
Treat someone to The Body Shop's collection of crowd-pleasing skin-care gifts. Give the gift of fresher, healthier looking skin this Christmas with The Body Shop's superhero Drops of Youth™ Fresher Skin Kit or Little Gift Box.
There are also stocking stuffers that will delight everyone: Shake and Swish Ginger and Pure Bliss Banana haircare duos, and Strawberry and British Rose Lips and Hands Kits.
It's the time to re-connect and celebrate together with The Body Shop's Christmas Sets. Every purchase at The Body Shop this Christmas will help support the organizations that help give back safety, security, and a home to the women most affected by this crisis.
There are lots of ways to shop at The Body Shop! Visit our online store at www.thebodyshop.com.ph 24/7, add to cart, and check out anytime of the day. Also, get offers and deals that are exclusively online. The Body Shop's cruelty-free and vegan products are also available in The Body Shop stores, Call & Deliver, Lazada, Shopee and ShopSM. The Body Shop now accepts SM Advantage Card for points earning and redemption, SM and Sodexo premium pass in all The Body Shop stores nationwide. (PR)