TO honor the late director Mel Chionglo's legacy and service to the film community, the 2021 Cinemalaya Film Festival screens three of his best films – Playgirl, Lagarista, and Lauriana on August 6 to September 4, 2021 via ktx.ph.
- Advertisement (300x250) -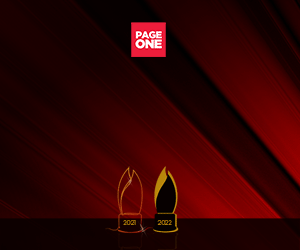 His directorial debut film, screened in 1981, is about a daughter who unwittingly follows the path that her mother, a former prostitute, has treaded, despite the latter's attempts to protect her child from falling into the trap of the flesh trade.
Lagarista, meanwhile, follows a man who bikes his way through the streets of Manila and transports film reels from one theater to another giving "extra service" to its patrons.  He lives with his grandfather whose dementia worries him, but whose stories on local movies – being friends with famous Philippine actors Rogelio dela Rosa, Carmen Rosales, Leopoldo Salcedo, and other film stars – fill him with inspiration.
Starring actor Piolo Pascual, Lagarista has been screened in the international film fest circuit in Toronto, Chicago, Busan and Hong Kong.
In Lauriana, the residents of a small idyllic village in Quezon are jolted to discover the dark, disturbing secret of a soldier and his common-law wife. Guilt and recrimination abound in the town and forces our protagonist into a six decade long journey of remorse, forgiveness and retribution.
Director Chionglo was the head of the Cinemalaya Competition and Monitoring Committee until he passed away in 2019.
Born on July 16, 1946 to Jose Chionglo, Sr. and Dominga Tan, director Chionglo graduated with a humanities degree from the Ateneo de Manila University.  Upon the urging of National Artist Rolando Tinio, he studied acting and directing at the New York Academy of Theatrical Arts and took courses at the Stella Adler Studio and the Lee Strasberg Theatre and Film Institute.
When he returned in 1976, he worked as production designer for several films, including Mike de Leon's Itim, Lino Brocka's Gumising Ka…Maruja, Ishmael Bernal's Ikaw Ay Akin and Salawahan, and National Artist Eddie Romero's Aguila.  He won Best Production awards in various award-giving bodies such as the Filipino Academy of Movie Arts and Sciences (FAMAS) and Gawad Urian Award.
Chionglo received Best Film in the 1992 London Environmental Film Festival for Lucia, a telemovie featuring actress Lolita Rodriguez.  His trilogy of gay themed movies – Sibak: Midnight Dancers, Burlesk King and Twilight Dancers – was shown individually in various film festivals around the world, including 1994 Toronto International Film Festival (TIFF), the Berlin International Film Festival and the Los Angeles Asia Pacific Film Festival for Burlesk King, and the Chicago International Film Festival for Twilight Dancers.
His last film Iadya Mo Kami won the Special Jury Prize in the World Premieres Film Festival in 2016.  In the same year, the PMPC Star Award for Movies recognized his contributions to Philippine cinema with the Ulirang Alagad ng Pelikula sa Likod ng Kamera Lifetime Achievement Award.
Director Chionglo was the founding member of the Directors' Guild of the Philippines, Inc. (DGPI), and worked as a board member of the Movie and Television Review and Classification Board (MTRCB). (PR)