Merry season once again, the time of the year where the Philippines celebrates another festive season. Despite the hustle and bustle of the busy and traffic streets and establishments, everyone busy getting their Christmas shopping done.
- Advertisement (300x250) -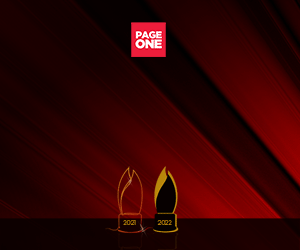 There are a few sights and sounds in nearby areas where we can feel the true spirit of a Filipino Christmas, especially with our loved ones. Christmas has always been a part of the Filipino tradition and culture and what better way to celebrate the holidays is by visiting some of the most historic sites in the country with your friends and loved ones.
Kawit in Cavite is one of the most sought-after historical sites in the country today and it is one that you should visit this Christmas Season. Kawit, Cavite is home to some of the most historic sites in the Philippines. This is where the Aguinaldo Shrine is situated wherein the Philippine flag that we know of today was first waved publicly announcing our Independence by none other than the first Filipino President Emilio Aguinaldo.
There's also a lot to learn about our first president and how he has lived his life and times during the revolution era. Beyond the Shrine also are other sights to see including the "Museo ni Baldomero Aguinaldo" hailed towards the cousin of Emilio Aguinaldo and grandfather of Cesar Virata who acted as a prime minister in the 1980s.
Kawit also boasts rich crafts and delicacies including the Pandayan or the local blacksmithing shop. Blacksmithing is an endangered craft that needs to be promoted and preserved. The local Pandayan is still active and you can still buy handcrafted knives and bolos made the same way during the Revolutionary era.
The Christmas specialty – Puto Bumbong or a rice cake with shaved coconut and muscovado sugar is a staple food trip stop that shouldn't be missed when visiting Kawit. Kawit celebrates the Christmas season through a spectacular display of lights at the Aguinaldo Shrine and Freedom Park.
The Christmas lighting event was held last December 14, 2019, and a number of distinguished guests and celebrities joined in the celebration of the event. A fireworks display and lighting of the Christmas lights at the Freedom Park was also held. Make sure to visit Kawit Cavite this Christmas Season and enjoy the season filled with pride in our own heritage and historical sites in Kawit. The Municipality of Kawit welcomes everyone who wishes to visit Kawit during the Christmas season. (PR)