EVEN before the COVID-19 pandemic limited the movement of people, the Cultural Center of the Philippines have begun developing some of its programs and projects in digital format for various virtual platforms.  Thus, when the pandemic hit, streaming content online took a natural course.
Moving forward, a virtual building and theater tour package was developed to provide online art education and cultural content for everyone; especially, for those who cannot come over physically to the CCP by virtue of current quarantine protocols or geographic and logistical limitations.
- Advertisement (300x250) -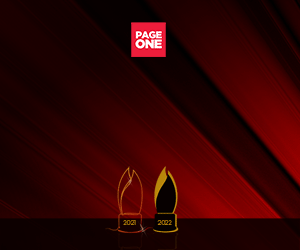 Launched last February during the Pasinaya 2022, the CCP virtual tours also address the changes on how people consume arts in the new normal; and, usher in a new way to bring visitors back to the Center.
A project of the CCP Venue Operations Division (Production and Exhibition Department), the interactive 360 and/or 180-degree guided virtual tour takes visitors inside the CCP theaters, spaces, and other facilities, including the newly-built Tanghalang Ignacio Gimenez (CCP Black Box Theater).
Facilitated via Zoom, visitors can see the interiors of the Tanghalang Nicanor Abelardo (CCP Main Theater), with its famous stage tapestry "Genesis" based on an artwork of National Artist H.R. Ocampo. You can also head to the Tanghalang Aurelio Tolentino (CCP Little Theater) and the Tanghalang Huseng Batute (CCP Studio Theater). Virtual visitors can also take a glimpse behind the stage.
The 30-to-45-minute tour utilized high resolution photography, allowing a real on-site experience as if the visitors are walking through every corner of the artistic spaces with us.
Over 2916 photos, with 489 panoramas and 8 aerial shots were used to build a digital simulation of the actual physical spaces; creating an immersive virtual environment.
The guided tour is interactive allowing tour guests to ask questions and further explore the featured spaces through the assigned tour guide. It has embedded videos of the Visual Arts & Museum Division's CCP Cultural Cache Online episodes and audio descriptions of the CCP visual arts collection displayed across various areas of the building.
Want to know more about the building's history, its hallowed halls, and other trivia? There are Q & A sessions after every tour.
For tour inquiries email us at ccptours@gmail.com, call at 8833-2125 or 8832-1125 loc. 1412/1413.
To take a sneak peek of the CCP virtual guided tour, watch here: Pasinaya