Himala is one of the most important films in Philippine history. Directed by Ishmael Bernal and written by Ricky Lee, it is Nora Aunor's evidence of prime acting skills. In 2003, Ricky Lee penned the award-winning theatre version of the film, Himala: Isang Musikal with composition and lyrics by Vince de Jesus for Tanghalang Pilipino.
Ten years later, the Philippine Educational Theater Association produced its own version. This September 2019, the Sandbox Collective stages its own Himala: Isang Musikal with Ed Lacson as the director. For those who are not familiar with the film and the musical, Himala is about the quiet barrio of Cupang that suffers from drought. The town is disturbed with questions of morality and religion when one of its folks, Elsa, allegedly started seeing the apparition of the Virgin Mary. Some took it as a source of hope, while others as a curse.
- Advertisement (300x250) -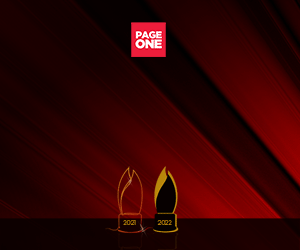 Elsa is strikingly played by Aicelle Santos with a voice that gives you chills. She is backed up with perhaps one of the best group of stage actors ever gathered who would represent every kind of Pinoy there is. The cast is a spectacle itself. Staged in an intimate space at Power Mac Center Spotlight Theater with theatre-in-the-round concept, Himala: Isang Musikal didn't need too much extravagant production design.
Don't expect stage movements just like any other musicals as the classic arrangement of Vince de Jesus makes Himala a topic that should be taken seriously. If the film Himala is one of the most essential Pinoy films, Himala: Isang Musikal is one of the most relevant Pinoy stage productions ever. It's production value, from the script to musical arrangement to the actors, is top-of-the-line. It should be one of those that should be produced more than once a decade.
Himala: Isang Musikal is now open until October 20, 2019, at Power MAC Center Spotlight, Circuit Makati. Tickets are available at TicketWorld.
Text by Aga Posadas
Photos by Erickson Dela Cruz III