When COVID-19 got its prime time last march in the Philippines, a series of ordeal happen in many parts of social media world, while everyone was in the "Stay At Home" mode dealing with ayuda, social distancing, making salute to all the frontliners, not to mention panic buying of essential goods that includes alcohol and face mask, one soul is having the best time of his life enjoying the sun from up to dawn, making friends with the waves, while having a blast with culture immersion from a Tagbanua family in a secluded Coron Island, in the Calamianes North of Palawan.
That one happy man is Terence Ver Angsioco, a Photographer that own a Digital Design Agency is from Poblacion, Makati, when he heard of the plan of the Government to impose quarantine all over the country, he immediately book a ticket and fly to Coron, his journey start last March 15. His plan is either to go to Siargao or Coron to meet some friends too, but his previous visit to Coron last November made him stick to choose Coron.
- Advertisement (300x250) -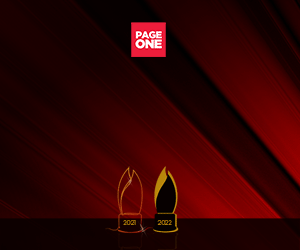 "I'm friends with the owner of Red Carabao who partnered with the Tagbanuas, I needed to spend the lockdown where I'm close to nature, there's a fast internet, and with power, (they have solar), I fell in love with Coron island, and got close to the tribe so I knew it was the perfect place," Angsioco said.
But before the immersion part, Angsioco said that he did self-regulate by following Government protocols, being an outsider in the island he practice 15 day quarantine by doing social distancing, wearing face mask and spraying alcohol, and when that period is over, he easily connect with the Tagbanuas.
It's a total of 66 days he stay in Coron Island, this is different from the Coron town, this island can be reach via boat for 30 minutes travel. Terence day usually start from his Kubo with some mediation and stretching, followed by morning coffee with the said family to which they discuss what to do that day, some of this activity is going to the mountain to pick up some woods, harvest bamboo, spearfishing, collecting wild yam or visiting nearby Tagbanua village.
One thing he notice with the family that adopt him in the island, that they are all co-dependent to each other, like working together, eating together and they are not afraid to show that they depend so much to one another.
"Being independent of course is good, but I think being too independent also has its own disadvantages, coz we lose our sense of connection," Angsioco added.
His every day journey was all over instagram as Terence document it, making him one of the active in social media while everyone has nothing new to post, the island life he experience was all worth sharing and something to ponder, especially in time of pandemic crisis.
"I'm very grateful to have this once in a lifetime experience, that's why I'm doing the best I can by sharing their amazing life, they inspired me so much and a lot of the people who saw my social media,"
Angsioco said that one thing this indigenous tribe need that Government should look after, is giving them education in terms of livelihood, based on his observation Tagbanua's are honest and hardworking people, they just need job opportunities.
Terence is cooking up something, a project that will benefit the Tagbanua but its on the works for now and details will be reveal soon with the help of friends. For those who wish to experience what his Lock-down and Quarantine feels in Coron Island, you can check www.redcarabaophilippines.com for more details.
"I realized that we can learn so much from them, we always say especially now that we'll fight this pandemic together, and yet sometimes we are so attached to our individual way of living, as long we have money in the bank we can order food online, watch Netflix on our phones, and just stay in social media, the family that I stayed with, they do everything together," Angsioco said in closing.