One major thing this pandemic taught us, is being healthy such as eating healthy and nutritious food in order to survive. Having the best of our immunity is what we all need now a days, and much of that comes from fruits and vegetables.
Now back in the business since May 25, after getting the much needed Department of Tourism Certification, Hue Hotels in the North road of the City open its doors to their guests once more with new exciting set of healthy menus, all inspired by the pandemic.
- Advertisement (300x250) -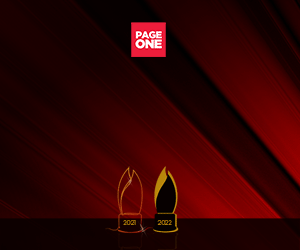 Their landmark La-ud resto is offering new 8 healthy drinks all made from natural ingredients glamor with unique names to captivate your senses, and of course advocate you to live healthy and enjoy life to the fullest.
Among we recommend is "Motion Sickness" extracted from fresh ginger, green and red bell pepper, apple and pure honey. Those mention are good as anti-inflammatory, curb morning sickness, treat sore throat, cold and fever.
Mood Swing is another must try since it gives a flavourful Malunggay with Cucumber rich with pure wild honey that is expected to lower cholesterol, and a good source of anti oxidant. Other drinks in the list is Heart Burn that is made from Basil, mint, orange wedge, cucumber and honey that is believe as a detox and benefits healthy skin.  They also serve Self-Defense from green bell pepper+watermelon and muscavado sugar, Viva La Resistance is good for digestion since it have pineapple and celery leaves.
Other option is Wolverine with cabbage+cucumber+peppermint, True Vision is rich in Beta Carotine from carrots+apple+basil mint leaves, all of these is price for P99 per serving.
Salad is always healthy
We all know Salad is one best food to live to achieve healthy lifestyle, as they say no menu is complete without green leafy bowl with nuts and the dressing that we all look for. Ten best tasting salad is presented in the latest menu of Hue Hotel, of course all is locally source ingredients with much needed research to boost immunity.
Tender Steak Salad is on the top list of our recommendation, the seared steak sauted with mushrooms with assorted greens and that special honey garlic vinaigrette make you cringe for more, believe me it will bring a lot of good old days memories.
Even though we are not allowed to travel this days, but give an exemption for Lakwetsero Salad that is rich with peach, California Raisins, roasted almonds, assorted greens and lemon basil vinaigrette is all crunchy and mouth-watering indeed, the glory again is in the special dressing that perfectly suit its look and feel, make you want to be a lakwetsero on the spot.
Other must try is Sweet Honey Salad of tomatoes and parmesan cheese, Maharlika Salad with sweet corn kernels and cashew, Morning Glory Salad with ground chicken meat and longanisa sliced with tomatoes, Mandaragat Salat that best give you the fresh taste of tuna with sliced cucumber and wasabi flavors. Habal-Habal salad is also in the menu with Pomelo and shredded Jicana peanuts as the main star.
All salad is prize at P120.
Lockdown inspired
According to Mj Regente, the sales and Marketing Officer of Hue Hotel, these lockdown inspired them to research and analyse the kind of food they will serve, and all of the new offering they had is guaranteed immune booster, which is precisely all we need now.
Hue is the first to have the DOT certification with all the compliance in terms of safety and precautions, the new healthy foods and drinks are available for dine in, take out and delivery from 8 in the morning to 9 in the evening on a daily basis since June 1.
For delivery you may contact these numbers 0966.256.1625 and 0917.163.1055 with a minimum worth of order of P300, in case you didn't reach the minimum worth just pay the P30 delivery fee.