THE Kabataang Gitarista, a group of high school students participating in the classical guitar training program of the Cultural Center of the Philippines Artist Training Division, will mark its ninth anniversary on August 28, 3 pm, with an online recital on the CCP Facebook page.
- Advertisement (300x250) -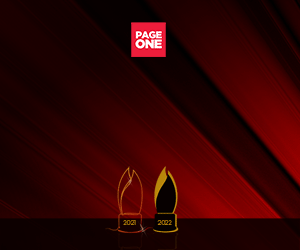 The recital will feature the group's 22 students from public schools in Manila, Pasay and Parañaque, including Classical Guitar majors now pursuing music scholarships in college as well as members of the Bicol Chapter of the KG.
They will perform a program offering featuring solo classical, Filipino and popular works of composers such as Bach, Tarrega, Calatayud, Giuliani, Sor, Sanz, Carulli, Scarlatti, Sinesi, Cuenco and Silos.
The KG program was organized by CCP's Artist Training Division, then headed by Melissa Corazon V. Mantaring in August 2012, to promote appreciation for, and interest in classical guitar performance among public high school students; to provide the highest level of classical guitar training free of charge through the support of generous individuals; and to develop a performing classical guitar ensemble.  In 2017, the KG Bicol chapter, the only one outside Metro Manila, was established under the tutelage of Angelo Inting.
Mantaring, who retired from the CCP in 2020 but continues to helm the KG, has witnessed the achievements and growth of the KG.  She says: "Besides seeing the members improve from zero training to eventually perform, it's rewarding to see them acquire not only technical skills in playing the guitar, but also self confidence, discipline, and time management, with some even getting better grades in school.  Those pursuing a Music degree in college have merited scholarships so their parents don't need to pay tuition anymore.  To realize that the program has somehow helped them improve their lives is such a good feeling."
The KG has given performances in selected public and private schools, at the Cultural Center of the Philippines, besides other venues.  The group has also participated in lecture-demonstrations and workshops to promote classical guitar among the youth.  Some of its members have given solo performances in their respective schools and have won in inter-school solo instrument competitions.  In November 2019, the KG Trio won third prize in the Ensemble Category, and Edel Mark Bitao won third prize in the Solo Junior Category of the Saigon International Guitar Festival and Competition held in Ho Chi Minh, Vietnam.  Later in the month Edel Mark Bitao won first prize and Job Cabagsang won third prize at the National Music Competition for Young Artists (NAMCYA) Junior Category.
Currently, around 30 guitarists are being trained under the program.
The forthcoming recital will be the group's second online anniversary recital in the time of the pandemic.
Follow the Cultural Center of the Philippines, CCP Artist Training Division, Arts Education Department and Kabataang Gitarista Facebook pages to know more about the upcoming events of Kabataang Gitarista. (PR)