The one and only boutique in Palawan, that make waves in creating a fashion trend, organize shows and became a household name to each every Palaweno, is now 39 years old. Kitkats Boutique that first houses Bench products in Puerto Princesa City, continues to strive as a fashion retail outlet despite malls and shopping centers widely operates in the City.
- Advertisement (300x250) -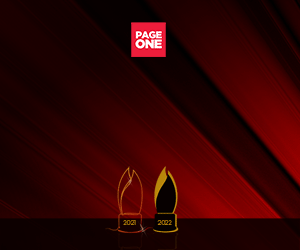 First open in Oct 8, 1980 as a small fashion store in the Old Public Market, they move to Circon Building being the first tenant of the said commercial space, they became an instant hit in those days as they introduce "Live Mannequin" performances, that became a craze and people are looking forward every year to witness it. Among their first models include Angie Toral and Doris Ensomo, who are considered beautiful ladies in the province at that time.
Its owner Ms. Gigi Lumauag, later on, get involved in Peacock Jaycees, and that's where the Kitkats Fashion show started way back 1982, an annual fashion event that shapes the City's needs in looking good by the dress you are wearing, some of its icons models are Ms.Bong Dimayacyac, Cita Capuyon, Desiree Verdadero, and Rowena Moran, all became a beauty queen.
Come 90's Kitkats bring Bench in Palawan with all their ambassadors, from a free and jam-packs crowd in Mendoza Park to the biggest  venue, the City Coliseum, this event became a venue for locals to see up and coming stars right in the stage doing ramp wearing the latest casual, formal even underwear, some of them are Wendell Ramos, Jomari Yllana, Francine Prieto and Rica Peralejo, and a bunch of local models.  Truly it's a legacy of Kitkats that until now is a heritage in the province's fashion history.
In line with 39 years anniversary celebration, Kitkats Boutique is giving 30 up to 50% discount promo to all RTW and dresses, they also offer Buy 1 Take 1 free dresses, pants, shorts and blouses, promo is now ongoing and will last until November 30 or depends on the stocks that can last until Christmas.
Visit Kitkats Boutique now at 178 Circon Commercial Complex, Rizal Avenue, Puerto Princesa City. You can contact them at (048) 433.2098. Opens daily from 9 AM to 7 PM.