"No public funds should be used for unhealthy food", urges ImagineLaw
Public interest law group ImagineLaw on Monday urged national government agencies (NGAs) and local government units (LGUs) to opt for healthier alternatives in their food gifts and Christmas banquets for office parties and public gatherings this holiday season.
- Advertisement (300x250) -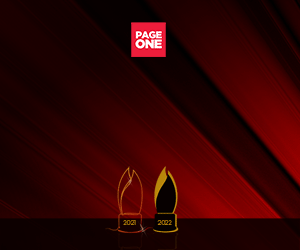 "No public funds should be used for unhealthy food," said Jeline Corpuz, a registered nutritionist-dietitian and a policy consultant for ImagineLaw, during a cooking demonstration for healthier Noche Buena alternatives with homemakers and day care workers in Quezon City.
"The government should set a good example to the Filipino people by complying to nutrition, health, and sustainability standards for food items and meals, especially if they are procured using taxpayers' money," she added.
The law group maintained that healthy and nutritious food can be delicious. "It's about variety with good preparation of fresh, accessible, and affordable food items, with more whole foods instead of the processed and pre-packaged kinds," Corpuz said.
Healthy Food Procurement
ImagineLaw also lauded the Quezon City Local Government and Mayor Joy Belmonte for their Healthy Food Procurement Policy that was issued through Executive Order No. 16 in 2021. The said policy mandated that all food, including meals and snacks procured and served by the local government, should follow health, nutrition, and sustainability standards.
"We highly urge LGUs and NGAs to follow Quezon City's example. One of the greatest gifts we can give our employees and constituents this Christmas is the gift of health," Corpuz added.
Pinas 2023: Trans Fat Free
"Sa Christmas party, dapat rin masarap at trans fat-free (At the Christmas party, meals should also be delicious and trans fat-free)," said Atty. Ma-Anne Rosales-Sto. Domingo, ImagineLaw's Project Manager for Healthy Diets. "High intake of trans fatty acids or trans fats leads to heart disease that kills 345 Filipinos every day," she said, citing data from the Philippine Statistics Authority (PSA). "Heart disease is the top killer of Filipinos. We must do something now," she added.
In 2021, the Department of Health (DOH) and the Food and Drug Administration (FDA) released guidelines mandating food manufacturers to reformulate and eliminate trans fats in their products. FDA has set June 18, 2023 for food manufacturers' compliance.
"We have a lot to look forward to in 2023, including a trans fat-free Philippines that will improve Filipinos' heart health," Rosales-Sto. Domingo said. "We can start the practice this holiday season by preparing delicious, healthier, and trans fat-free Christmas meals for our families," she added.