We salute businesses who dares to open new venture in this time of pandemic, their courage and bravery is exceptional without hesitation, like this newest place to be here in Puerto Princesa, the Martin's Bistro who raise their flag in the day of the fiesta of  the City, it is a food hub that offers wide variety of cuisines mostly Filipino dishes, and some appetizers and starters to go for relaxing evening of good old days reminiscent.
Own by this lovely couple Amor and Chef Martin Noruega, the two found each other in the City in a forest, she was assign in a BPO company base in Palawan while He is a constant resident since her mom was based here way back 2006, also because of love.
- Advertisement (300x250) -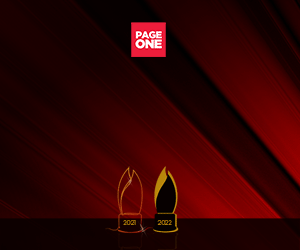 As per Chef Martin, most of the food they offer are his childhood favorites, some recipes are originally blend by his forefathers that he valued so much, and time come he will cook it in his own restaurant, and that dream now happen.
Among the love food we highly recommend that is served by Martin's Bistro is their own style Buffalo Wings, it's quite popular here in Puerto but their version is the most flavorful that runs from deep within, as per Chef Martin it's their brine process that make it stand out.
They also offer Bone Marrow, this is a replica of what is Retiro street in Manila offer where Chef Martin spend most of his teen years, it is sinful yes but once you've taste their version, you'll surely love it even the bones will give you memories flashing in your mind, best to eat it while its super-hot.
Bulalo is also one of their signature dish, another best tasting one you can order that can fill your hungry stomach, don't worry about the "litid" so much it has more meat than that, they also offer Caldereta, Kare-Kare, pork belly chips, and their wide array of pasta selection, carbonara so far win our hearts.
For healthy one, check their salads that come with yoghurt made in Palawan.
According to Amor, they plan to stage Martin's Bistro as hang out place, they welcome those who are looking for space as a workplace, and as rendezvous' venue for old time pals who want to catch up, the cozy ambiance with minimal design is a sure invitation for all who loves good food over good coffee, beers and other cocktails drinks.
As per pricing, Chef Martin's wants to emphasize on big servings rather focus on the cost, we guaranteed it's a "sulit" to goodness as per plates start from P200 up, visit it to check their menu and enjoy it.
Lastly, their homemade cookies is another sure fire hit, the only one in Palawan that gives you more nuts that you can imagine, plus it's not that sugary to escape you from worrying of your sugar count. These cookies are available for takeout.
The bistro has a good lit design ambiance by evening; they have open space and a close space venue plus a second floor that can be a spot for small group meetings, presentations and for small events. Due to some safety protocol they can accommodate 30 Pax with operating hours from 8 in the morning to 12 midnight.
Martin's Bistro is located at Unit F LGQ Building, National Highway, Corner Delos Reyes Road 2, San Pedro, Puerto Princesa City Palawan (near Misstea and Mcdonalds San Pedro) . For more updates, reservation and inquiries, follow and check Martin's Bistro Facebook Page.
Special Thanks to Palawan Vibes for the photos.