Multi awarded singer Nicole Laurel's wholeheartedly participated in Manila Heritage series, dubbed as "Hinahanap Hanap Kita Manila" with other artists such as Gary Valenciano, Ebe Dancel, Yeng Constantino and a lot more.
- Advertisement (300x250) -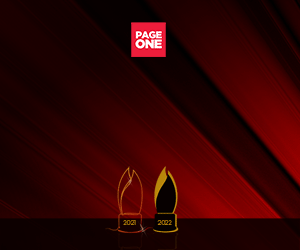 The said event will be live stream come December 13. Nicole shot her scene at the Jones Bridge and enclosed is her story behind according to Nicole.
It was late in July this year that I received a phone call from a friend, (Mr. Mony Romana) He referred me to a client who was producing an online concert for the National Parks Development committee in Manila. The project was none-other than the iconic "Concert at the Park." Which had been a Manila tradition for many years, held in the Luneta park…. This year, it was to be done differently, without an audience, fully online for the first time and the output was needed in less than a week. By this time, we were a few months deep into getting the hang of things shifting from live performances to online performances… Immediately we plunged into production, Me and a videographer friend with a bag of 6 costumes and a ring-light took to one of the most beautiful places in our country to sing some original music in front of sprawling empty space and years of heritage. The show aired on July 27th on The National Parks Development Committee page, it was the first online Concert at the Park.
During the online airing, two prominent directors I look up to very much in the music and events scene happened to watch and chime in. Direk Juno Oebanda and Direk Alco Guererro, two stalwarts in the events industry were watching… I was sitting at home, monitoring the airing and the nervousness and "stage fright" I felt was the same familiar feeling of knots and waves in my stomach, not dissimilar from what I would usually feel before live performances. Nervous as I was that night, I was ever so grateful that it came to fruition as the first online Concert at the Park.
Direk Juno, Direk Alco and I started chatting online, and Direk Juno revealed how it had always been a dream of his to conceptualise, produce and direct a grand concert spanning the most monumental sites in Manila, a musical and visual homage to our beloved city and all its rich history. I was enlightened by the very mention of his dreams, because I knew direk Juno was a man of action and that the proclamation of his Manila dream concert would be the start of a project like no other. After exchanging a few lighthearted laughs and an outpouring of Ideas with Alco and Juno, we decided to bridge the two groups over a zoom call—the Direks and the "Manila Group". We then set up a zoom with Ms. Dindin Araneta, Jez Apelar and Cecile Lorenzana… and as we basked in the free-flowing creative inspiration, Ms. Dindin revealed that she had heard of Direk Juno's great work before and was inspired to work with him. Ms. Dindin brought up the idea about doing a Hotdog tribute… Direk Alco chimed in with creative inputs, I did a tango or two with his ideas and then that was it— all the bolts and screws locked in and Direk Juno took the controls. We all left the zoom room googly-eyed in childlike delight because with this team on board, we just knew it would blossom into something great.
Over the next couple months, Direk Juno had multiple meetings with each agency involved, as well as then Garcia family and Viva records, teleporting from one meeting to another. The amount of effort he and the entire team put into this production astonishes and inspires me. There were definitely challenges, weather was a big one, dates were postponed and shoots were packed up at one point, but it all worked out for the safety and betterment of everyone involved. Protocols were strictly implemented, which is a newfound challenge to today's entertainment and production industries. Once in awhile I would chance upon a phone call from him and he would be top-of-his-lungs-excited to tell me updates about this project. One update I remember was when he revealed to me who was cast in the show and which brilliant directors were directing. I loved everything about his vision for the project. He revealed to me that He had gotten some of the country's most in demand directors: Jason Tan, Paolo Valenciano, Quark Henares, RA Rivera, Alco Guererro and of course, it wouldn't be complete without his touch too! At this point I was already waiting to exhale, but he kept on going, "Then we have Brass Pas Pas with Francis De Veyra MD'ing and Noel De Brackinghe mixing….. and wait for it, Nic…. The Artists!."
And the artists Direk Juno put together were:
-Bing Austria and Brass Pas Pas in Paco Park
-Raymund Marasigan and Yeng Constantino in Museo Pambata
-Bea Lorenzo in Intramuros
-Rubber Inc.
-Ebe Dancel and Blaster Silonga in the National Planetarium
-Armi Millare and Mr. Pure energy himself, Gary Valenciano singing the iconic "Manila"
"Seriously, Direk!? Hindi ako makapaniwalang kasama ako dito, they are all such epic artists, I am so honoured! Thank you, thank you so much, Direk!" Six locations, one concert…. I rarely use this word in waking life but—"BONGGA!"
Just as I began to nestle into the very thought of this production… my phone rang again, it was Direk Alco. "Hey Nic, I hope you don't mind, I'll be directing you on the Jones bridge. We're closing it down."
"WHAT? Wait why would I mind?! I would be absolutely honoured!!! Thank you, and did you just say they were closing it? how? what?!" Let's do this! My left hand swept away a tear of joy as my right hand was speed dialling my designer friend Job Dacon with the perfect red corseted gown in mind.
Days later, the Brass Pas Pas arrangement of Hotdog's "Panaginip" was sent to me for vocal recording. To be honest, the demo (which was sung by a friend, Pauline Lauron) was so good I was afraid to touch it. As I laid in my vocals, I fell more and more in love with the song, It was a silky bed that beckoned me to stay in it's warm layers awhile longer. It wasn't one of those songs that asked for too many flourishes or belting notes, it was a gentle, a sensual morning with a newfound lover, there wasn't a need to say too much here… and I loved it that way, so I kept it simple.
Nearing the end of November and recovering from devastating typhoon, Direk Juno rounded up the troops and we were set for our shoot on Jones bridge praying for good weather. We did the afternoon shots just as the sun began to sink into the river, Thankfully, the sky was clear and the weather was perfect. Through every sequence, I was thrilled to see how they production was so impeccably so organised and followed the time guidelines to a tee, Every marked location was so secure and on point with protocols, thanks to our security officers who happened to be veteran theatre artists Jamie Wilson and Gold Soon who poured their hearts and time into our production. Guards also barricaded the bridge when it was time to close it down. "Close it Down?!?!" I thought to myself… when was the last time the Jones bridge was fully barricaded and closed down for artistic purposes? "This is a first." Direk Juno and Alco tell me.
The night sky creeped in, it was inky black, starless (save for one dim celestial body to the east) and a bright white half moon that shone bright without clouds to shroud from plain sight. The historical post office building lights bordering the river came on— a golden glow lined the edges of both the historical building, and the beautiful Jones bridge structure. To our delight even the neighbouring billboards were switched off to get the perfect shot, and then they closed the road.
I was left right smack in the middle of a closed down Jones bridge at midnight as the crew and directors were hundreds of meters away and two drones circled me and sent my hair swirling.  Wandering an empty bridge had a surreal, almost ghost-like energy to it, I felt weightless. When you stand there it's like the energy emanates from the ground… the 10-foot silk train behind me swept the street and swept through dust, decades rich in history, passion, revolution and taking with it pieces of yesterday's beloved Manila.
To quote Direk Alco:
What does the artist do when a virus threatens everything that is human about being human? We look for the clues that trace back to the glory of the past. We hold tighter the bonds that have not broken and reach back, far back, to when the world turned right… you let the artist retell you the story"
"The beauty of the Manila Heritage Concert performances is that they naturally run the range of objectives the team was not even conscious of at the time of inception. By connecting Manila's beautiful sites with the greatest singles of Hotdog Direk Juno sort of created a new visual the way someone talks to you and says something you've been thinking about but couldn't quite put into words. The seed though, if I may, is to show the Filipino musician that this is the time to claim his heritage. The virus rewrites our lives everyday, but there is a rich, lush history that will forever inspire us – our music, our beloved cities, and what better way to tell the Filipino musician that the music will continue than by showing him that yes, this country is still beautiful, that this world still responds to a beat, a beautiful lyric, especially when set to the sights of a beautiful city. When this virus leaves, and it will, maybe the goal of all this and of all the guys in the group is to be the advance team. The guys who are bringing in the red carpet. We roll it out for the Filipino artist and creative when the light turns green…
And to quote direk Juno:
"No corporate sponsorship, no commitment to a brand or product to push… it is pure music, heritage, history and hope. Everyone's hearts fell into place."
As I laid down on the Jones bridge bannister for my favourite shot of the night, my spine aligned to a hundred and one years of Manila Heritage. I looked up at the starless sky and couldn't have been more grateful. Tonight the sky was so black that I couldn't see any wishing stars, and I didn't have to… Lately things around us have seemed pitch black and hopeless…. But it is in those times that God makes things happen for us without us having to relentlessly chase down reason… and when he does, it turns out way better than we could ever envision.
Times like these, the only thing to do is lay back and enjoy the beauty that is laid out for us, celebrate the stories that came before us and be grateful we get to be a part of it all, enjoy it with the people around us. Tonight we forgot for a moment about the tragedies that peppered our daily news… Tonight, Manila made us fall in love again… Though tomorrow would be another day weaving in and out of grey skies, Just for tonight Manila allowed us a much needed dreamscape, and truly none of us wanted to wake.
"Kung ikaw ay isang panaginip, ayaw ko nang magising."
Hinahanap-Hanap Kita Manila airs on December 13, 8pm on the following facebook pages:
Department of Tourism – Philippines, Culture and Arts of Manila, National Parks Developmnent Committee Intramuros Administration, Nayong Pilipino Foundation, National Museum of the Philippines and Museo pambata.