The Philippines was highlighted for its efforts on trans fat elimination in the World Health Organization (WHO)'s "Countdown To 2023: WHO Report on Global Trans Fat Elimination 2020" live virtual event, for its progress in advancing trans fat policies under the leadership of the Department of Health (DOH). According to this report, only 58 countries have introduced legislation to protect 3.2 billion people from the harmful effects of trans fat. However, more than 100 countries still need to take action to remove this toxic fat from their food supplies.
- Advertisement (300x250) -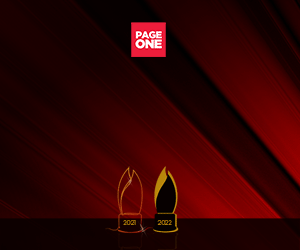 The WHO advocates for the elimination of the use of trans fatty acids (TFA) from the global food supply as consumption of TFA is a known risk factor for cardiovascular disease (CVD), one of the leading causes of death around the world and in the Philippines.
The DOH, with support from WHO Philippines and ImagineLaw, a public interest law organization, is leading the development of policies to eliminate industrially-produced TFA from the Philippine food supply. The WHO report recognized Rep. Ronnie Ong's and Rep. Alfred Delos Santos' filing of House Bills 7200 and HB 7202, both entitled "Trans Fats Free Philippines Act" last July 29, 2020. Both bills seeks to regulate the use of industrially-produced TFA, while providing for mechanisms to help affected industries, especially small-to-medium enterprises, to shift to healthier alternatives.
With CVD as a known comorbidity of COVID-19, fortifying food safety regulation has become an urgent health concern.  "In a time when the whole world is fighting the COVID-19 pandemic, we must make every effort to protect people's health. That must include taking all steps possible to prevent non-communicable diseases that can make them more susceptible to the coronavirus, and cause premature death," said Dr Tedros Adhanom Ghebreyesus, Director-General of WHO. Stressing this pressing need, he notes, "Our goal of eliminating trans fats by 2023 must not be delayed."
The Trans Fat Free Philippines bills have been referred to the Congressional Committee on Health and is awaiting its first hearing in November. Alongside the bill, the WHO report also noted the DOH's preparation of a national policy on the elimination of industrially-produced trans fat in pre-packaged and processed foods.
This #WorldFoodDay, join us in advocating for safe, healthy, and trans fat-free food for all. Let us all be #FoodHeroes! For more information about trans fat elimination in the Philippines and the Trans Fat Free Philippines Act, please visit Trans Fat Free Philippines on Facebook. To read "Countdown To 2023: WHO Report on Global Trans Fat Elimination 2020," please click here. (PR)