Puerto Princesa City is preparing itself to boost its tourist arrivals by hosting and organizing more sporting events. The destination has a vast potential of natural resources and landscape to hold excellent mass participation events such as triathlons and marathons, mountain bike and motor cross races, beach volleyball, water sports events, among others.
- Advertisement (300x250) -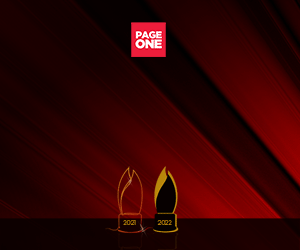 Mayor Lucilo Bayron announced last March 11 as he finalized to hold a Sports Tourism Forum on webinar on April 22, 2021 with top sports tourism speakers from the Philippines as well as abroad. The one day forum will be co-presented by the Philippine Sports Tourism Awards group and Sports Turismo Alliance.
"As we are still in a recovery stage of a pandemic, a webinar or opportunities like this, to prepare the sports community and the hospitality industry to measure the potential of Puerto Princesa as a sports city, is timely," declared Mayor Bayron as he urged every sports official, tour operator, travel agent, hotel and mall owners, airlines, as well as schools and event organizers to participate.
Princess Galura of Sunrise Events, the organizers of Ironman 70.3 and other several other branded races leads the panel of professional speakers for the webinar.  Other speakers include Jude Tucuarto of PLDT Smart Sports, Charles Lim founder and chairman of the Sports Tourism Awards, Susan Sawbridge , chair of the International Association of Event Hosts, Mayor Felipe A Remollo  of hall of famer Dumaguete City, Noemi Julian tourism head of destination of the year, Clark Development Corporation, Matthew Cullen formerly Philippine Rugby Union administrator and Atty Juan Lorenzo Tanada, vice president of Coca Cola Bottlers Philippines.
Charles Lim, who is also the president of Sports Turismo Alliance, an organization of past and present Philippine Sports Tourism awardees, hopes the Forum will meet its objectives of evaluating and exploring sports tourism events to boost tourist arrivals to the City. "We need everyone to be on the same page as we prepare the host city in this direction for sports tourism," said Lim.
The Sports Tourism Forum, conducted by Selrahco Management, is made possible with the support of Smart Communications, Coca Cola Bottlers Philippines and Universal Robina Corporation. Registration is free on a first come first basis. Please contact gabe.selrahco@gmail.com for more details.