The city of Puerto Princesa inaugurated a new mini park rotunda at Balayong People's Park in Barangay Sta. Monica on November 12, 2022.
"Tonight is a historic night for the city of Puerto Princesa, it is also a special night kasi ngayong gabi i-inaugurate ang balayong park rotunda na tutulong pasikatin ang lungsod ng Puerto Princesa, ang lalawigan ng Palawan, at ang bansang Pilipinas dahil tayo ang magdadala ng ganitong klase ng arkitektura at art na magpapakita na ang mga pilipino hindi rin basta basta." Puerto Princesa Mayor Lucilo Bayron shared during the inauguration ceremony.
- Advertisement (300x250) -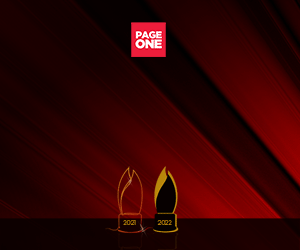 "Dito sa Palawan Puerto Princesa, tayo ay mayaman sa samot saring buhay. We are rich in biodiversity sa lupa man o dagat terrestrial and marine. May mga mammals na dito lang makikita sa lalawigan ng palawan. "  he added.
The primary goal of the mini park rotunda is to build a new city landmark that focuses on the rich culture of an ethnic group, the Batak tribe, who live and coexist within the city's protected indigenous areas while also depicting the city's numerous species of flora and fauna.
Having the Batak tribe as the inspiration and theme behind the building of a new rotunda, the City of Puerto Princesa desires to grant all of the wishes made at the wishing well to the ethnic group in order to aid their healthcare and education needs.
"The mini park rotunda at Balayong People's Park in Puerto Princesa is a man-made tourist attraction that provides blue-green space development for the community. It is made up of greeneries and water features that serve as a relief from the city's bustling traffic." said Mini Park Rotunda's architect, Honesto Tevez.
Mayor Bayron revealed that the opening of the park coincides with the city's hosting of IRONMAN 70.3 Triathlon in Puerto Princesa making it one of the most significant events in the city's history.
The ceremony was witnessed by local dignitaries, visiting delegations from Korea and organizers from the IRONMAN 70.3 team.
During the opening of the Rotunda, the Batak family presided over a prayer ritual designed to bless the park's latest attraction.
In the category of urban open space development, the Mini Park Rotunda in Puerto Princesa's government center is regarded as one of the city's most notable trademark projects.