Armed with a promise to provide its consumers with a smarter way to watch, enjoy, and play without breaking the bank, ROWA enters the Philippine market through its official store in Lazada. Starting this November, Filipinos can now enjoy and experience the brand's high-quality Smart Android TVs available at an affordable price.
- Advertisement (300x250) -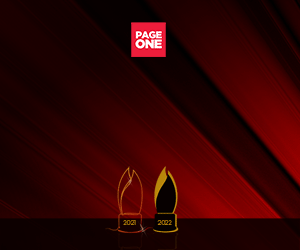 ROWA is a consumer electronics and home appliance company under the TCL Group of Companies, the fast-growing electronics company and leading player in the Global TV industry. ROWA is known as a game player when it comes to high quality smart televisions and top of the line home devices. It has already set its footprint in different countries in Asia and continues to be on the game as it offers value for money products.
Feature-packed but affordable Smart Android TVs Kick starting their launch in the Philippines, ROWA will introduce its very first series of Smart Android TVs that are feature-packed but are surely made affordable. Ranging from 32 inches to 55 inches with full-HD and 4K resolution, these TVs are built with more exciting features customized to fit the needs of the Filipino market. The ROWA L51 series will offer consumers a bang for the buck with all the goodness they can experience with a Smart Android TV. Equipped with the latest Android System certified by Google, consumers can enjoy all the smart features it offers with Google Assistant, Voice Control, and Google Chromecast. Moreover, it also comes with Bluetooth, Wi-Fi, HDMI, USB ports, and more. ROWA 32L51 – 32-inch Full HD Smart Android TV – P12,095 ROWA 40L51 – 40-inch Full HD Smart Android TV – P15,995
Engineered with the 4K resolution and QLED technology, the ROWA T61 series is for consumers with an extra budget for an upgrade. Now they can enjoy their usual Netflix and YouTube chill moments in a bigger and better viewing screen. Lastly, all ROWA TVs come with a two-year warranty with nationwide after-sales service. ROWA 43T61 – 43-inch 4K Smart Android TV – P20,695 ROWA 55T61 – 55-inch 4K Smart Android TV – P27,895
Enjoy BIG discount and more at ROWA's Grand Opening Sale! Consumers can enjoy up to 40% OFF from SRP, free shipping nationwide, free gifts, up to P1000 worth of vouchers, and more at the ROWA's Grand Opening Sale this November 11, 2020, at the Lazada 11.11 One Day Biggest Sale. (Insert ROWA 11.11 Lazada Banner) Learn more about ROWA and visit their Lazada Flagship Store and search for ROWA. (PR)