As the season for creepy décor and trick-or-treating ushers in, SM Cinema brews up spine-tingling treats for movie lovers.
Get ready to scream with SM Cinema as Sine Sindak 2 Horror Film Festival returns on October 23 to 29 in all branches nationwide.
- Advertisement (300x250) -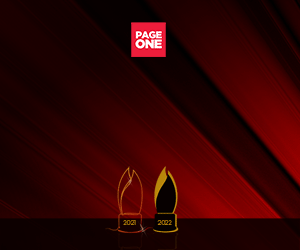 For only P120, watch one of the scary flicks, or get unlimited scares with the one-day pass for P199.
Here are some of the frightfully awesome films that SM Cinema moviegoers can look forward to in Sine Sindak 2.
Deadsight (R-13)
When a deadly virus spreads, a partially blind man and a pregnant officer work together to escape Grey County.
Door Lock (R-13)
Door Lock is a 2018 South Korean thriller drama film directed by Lee Kwon. It tells the story of a woman living on her own. One day, she finds her door unlocked and hears someone trying to get into her home every night.
Look Away (R-13)
Look Away is a psychological thriller that tells the story of Maria, an alienated high-school student whose life is turned upside down when she switches places with her sinister mirror image.
Evil's Curse (R-13)
In this holiday romance gone wrong, a young couple become the unwitting playthings of a vengeful and horrific entity.
The Only Mom (R-13)
A family moves into a colonial-style house and discovers a photo with a spirit trapped inside.
Book your tickets through the website, www.smcinema.com or download the SM Cinema mobile app.  You may also follow /SMCinema on Facebook and @SM_Cinema on Instagram for updates! Satisfy your cavings at Snack Time, the official food concessionaire of SM Cinema, which offers a wide array of snack like popcorn, hotdogs and burgers to complement your movie watching experience. Follow /SnackTimeOfficial on Facebook for more information. (PR)