Lamudi Highlights Sustainability and Resiliency in the Philippine Setting Climate change is a global issue. It is one that is pushing the Philippines to act upon its weak spots and harness its strengths.
"It's inevitable," Lamudi CEO Bhavna Suresh says at the media roundtable held last September 27 in partnership with Holcim Philippines and Subdivision and Housing Developers Association (SHDA). Though the country may be facing a dire situation, there is plenty to be done in response to climate change, from big, industrial efforts to small, household changes.
- Advertisement (300x250) -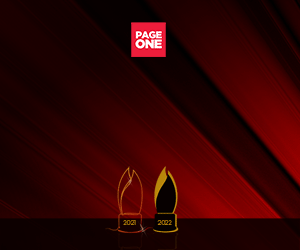 Lamudi reinforced their support for building resilient and sustainable cities with the first panel discussion, Sustainability Efforts for the Philippines of NGOs and Private Organizations. NGOs, private organizations, and green developers were represented in the discussion, which tackled the roadblocks to green development in the Philippines and determined the efforts already in place to steer the country into a greener future.
Highlighting Resilience "Most of our coastal municipalities want to be cities eventually. How do we push them towards not just sustainability but also push them to also look at measures that will make them resilient as well?" Atty. Angela Ibay, Head of the Climate and Energy Program of the World Wide Fund for Nature, posed an important question at the roundtable, steering right into the thick of the important topic of sustainability and climate change. In a country that is dotted with high-rise mixed-use buildings and humble coastal homes, the effort to save the environment is tightly coupled with the measures developers can take to safeguard the value of their legacy.
One solution, something as simple as planting trees, encourages the growth of foliage and relieves some of the urban heat island effect our cities are experiencing right now. However, it is not enough. "It's not a question anymore of whether you can control climate change or not. It's about adapting to the effects of climate change. It's here. We are experiencing it now," says Wesley Caballa, Senior Manager for Sustainability of Costa Del Hamilo Inc.
According to Caballa, Hamilo is actively pursuing efforts to protect mangrove forests to do their part as a company. Hamilo is one of many companies that have started making changes in keeping with a more climate-conscious business ethos. Climate change has not spared the Philippines with its onslaught, and with lives at stake, developers cannot sit around and wait. "We are already in an area of the world that is highly, highly susceptible to all these natural disasters, and climate change made us more vulnerable to that," adds Justine Santos-Sugay, Director for Resource Development and Communications of Habitat for Humanity.
Addressing Roadblocks to Sustainability The Philippines has not been remiss when it comes to sustainable efforts. One of the problems developers and real estate experts face, however, is misinformation or lack of dissemination at the grassroots. "When you ask a common fisherman, 'What do you know about climate change?' Sometimes they say it's synonymous to disaster without knowing why," adds Caballa.
"It's really important for them to know what is wrong, what climate change is all about." Santos-Sugay weighs in: "When you think about it, when you look at the issue of climate change, climate change seems to exaggerate or re-highlight a lot of the already pre-existing social themes." One issue all Filipinos will relate to, especially in the Philippine capital, is the water shortage. Despite the typhoons that visit the country and leave damage in low-lying areas, there is water shortage because the rainfall missed the dams that are meant to supply water to the majority of the city. Ferdz dela Cruz, former Chief Executive Officer of Manila Water Company, Inc., emphasizes the urgency of the matter: "It's up to us to make hard choices for us to be resilient. There are no easy choices at this point. For us to make that, we need to have a constructive dialog and without the misinformation."
Dela Cruz also mentions the disparity in the supply and demand for water supply. According to him, "There are two issues on water–there's the supply side and there's the demand side. On the supply side, there is a roadmap of what needs to be done, but there are delays in the execution of the roadmap. There's always opposition to a big water project." Long-term solutions to water shortage and climate change are further hampered by the lack of initiative at the individual level. According to Dela Cruz, people forget about the problem once they have water, but it quickly resurfaces when another water shortage is felt.
Sustainability in the Commercial and Industrial Sectors Much of the effort real estate developers have put into sustainability can be seen in the commercial buildings they have strategically positioned in key cities. Jaime "JJ" Fernandez, Strategic Management Consultant of Menarco Development Corporation, mentions the savings Menarco Tower is able to pass on to its tenants through its sustainable design. According to Fernandez, "There is an estimate that the tenant will save about 20% in terms of energy consumption because the way the building is built is very efficient." Fernandez also highlights the human aspect of thinking sustainable. "Prospective tenants would rather pay a little bit more rent" when they know the building will take care of their employees.
This, paired with Dela Cruz's observation that people will be more responsible if the problem pinches their bill, makes the case for green developments: rather than lose money in inefficient designs, developers, tenants, and residents can save by prioritizing sustainability. The Philippines, which receives ample sunlight because of its equatorial location, can do more to utilize solar energy, one of the most efficient ways to be sustainable. James Buskowitz, Chief Executive Officer of Buskowitz Group, explains that projects harvesting solar energy come in levels: "Residential scale has always been the goal, but not in the beginning. Typically, when a country starts developing solar projects, it always starts with utility, then it goes to commercial-industrial rooftops, then it goes residential." "If we combine all the roofs in the entire Metro Manila, we would have enough solar energy to power the entire Philippines," Buskowitz shares.
Trickling to the Residential Developments "What color is your roof?" A simple question sparked discussion in the roundtable's second panel discussion, Design and Construction Trends in Real Estate to Build Sustainable and Resilient Cities in the Philippines. It is not a pointless question either, as the simple selection of a white roof can already help a household save energy. "A safe home, a resilient city, a safe community is at the heart of what we have to address to adapt to the changes in the climate," mentions Santos-Sugay.
To add, Lamudi's CEO says climate change is not an isolated problem: "All of these inequalities that exist in the world today are getting heightened because of global warming." We are not at a standstill when it comes to sustainable solutions, thankfully. Dela Cruz says, "The supply solutions will come many years from now, but everyone could start doing something on the demand side." One of the solutions proposed is a mirror of what other countries have already implemented: water tariffs. (PR)