'Lam-ang' takes center stage this December as Tanghalang Pilipino's third production for this 'MAKIDIGMA' season (33rd Theater Season, 2019-2020). This ethno-epic musical promises to present this oldest folk epic in Luzon with the utmost respect for to its purest elements but, with some contemporary innovations in considerations of the sensibilities, level of artistic appreciation and cultural education of or contemporary audiences. Unforgettable songs, movement's dramatic actions, and rituals artistically blend the old with the new in this musical.
- Advertisement (300x250) -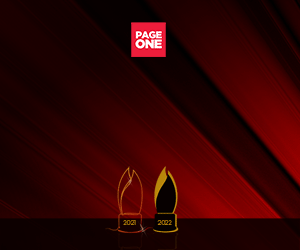 'Lam-ang' marks JC Santos comeback in theater stage after years of devoting his time to the small and big screens. We all know that before his showbiz career. A graduate of Theater Arts from the University of the Philippines-Diliman,  JC appeared in many stage production including "Orosman at Zafira" and "Isang Panaginip na Fili". He received warmest accolades for his well-received turn as Roland in "Constellations," which paved the way for him to find a niche in the mainstream showbiz.
"This is also my first time to bag a lead role in a musical and on top of that, this is my first with Tanghalang Pilipino, adds JC Santos. I am extremely honored to be part of this production and to work with all these talented artists."
Likewise, making her Tanghalang Pilipino debut is Anna Luna, who impressed audiences with her performance in the stage and movie versions of "Changing Partners" will play the beautiful 'Kannoyan,' Lam-ang 's first love.  Kannoyan will teach Lam-ang that the power of a lifelong love is far stronger than any loss or victory in a war," expresses Anna. "I am so honored and grateful for the trust given to me to play this landmark role of "Kannoyan."
Respected stage veteran Tex Ordoñez-de Leon, the former resident actor of Tanghalang Pilipino, lends her powerful voice to Baglan. She once recorded a duet with Gary Valenciano.
Reviving our roots through 'Lam-ang'
An ethno-epic musical that re-imagines and reinterpreted Biag ni Lam-ang, the oldest among the folk epic of Luzon. This play aims to rediscover a significant portion of Philippine culture and heritage, is inspired by the published Ilocano version of Isabelo delos Reyes, and Tagalog translation of Angel Acacio and Ariel Tabag.
The musical takes us back to the times when we were our own selves by ourselves in our own little worlds.  It Chronicles the conquests of Lam-ang from the land of Nalbuan while envisioning local traditions that forgotten, and vestiges' of our affluent past that are in danger of disappearing forever.
The Cast:
JC, Anna, Tex  are joined by the most versatile young stage actors in  the country including Lance Reblando, Alvin Maghanoy, Hazel Maranan, Remus Villanueva, Paw Castillo, Joshua Cabiladas, Raflesia Bravo, Alys Serdenia, Miah Canton, Rapah Manalo, VJ Cortel, Gry Gimena, Gabo Tolentino, Francis Gatmaytan. The members of multi-awarded Tangahlang Pilipino actors- Jonathan Tadionan Ybes Bagadiong JV Ibesate, Antonette Go and Lhorie Nuevo
The artistic team;
Lam-ang is an artistic collaboration among the following; Eljay Deldoc, New Book and Dramaturgy; Jen Darlene Torres Music and Lyrics; Torres is also the composer of songs with TJ Ramos,  Musical Director and Sound Designer; with JM Cabling as a choreographer. Bonsai Cielo is the costume designer and Meliton Roxas Jr. is the Lighting designer under the directions of Fitz Edward Torres and Marco Viaña the Set Designer.
Lam-ang runs from December 6 – 15, 2019 at the Tanghalang Aurelio Tolentino, Cultural Center of the Philippines.
Tickets are available at the CCP Box Office, Ticketworld, Ticket2Me, Blimo, and the Tanghalang Pilipino office. Ticket Price at Php 1,000 and 1,500.00. (PR)