San Vicente in Palawan is for sure the next big thing in terms of tourism in the province, with its long beach stretching to 14 kilometers, and the home of the Palawan's oldest tourist destination, Port Barton, is a must to visit and enjoy its hidden gems, not to mention it is not that crowded by now.
- Advertisement (300x250) -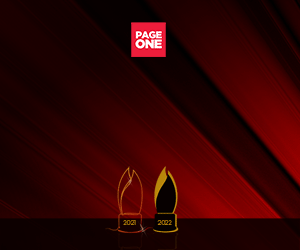 Going to the town of San Vicente, one must need a place to stay, a home that you can call your own that gives you comfort and peace, plus of course the experience of laidback life of swimming in the beach and exploring islands and waterfalls.
Basio's Place is the best recommendation we can offer, the strategic location in the Poblacion proper gives you relief in many ways, near to all the needed stores and government agencies in case you have some transactions need to accomplish. Situated in the bay walk area which is a jump point to other exciting island destinations.
It was open in 2007 from barely 4 rooms that supposed to be a residential house, now they have 9 rooms that can accommodate 2 to 4 pax depending on its type, they have fan room, air-condition rooms, and the grand family room that has its own living room inside, of course, each have its own private comfort and shower rooms.
Basio is a family name that runs and owns this accommodation in San Vicente. Originally from Samar province,  the Basio's relocate in Palawan after landing a job in a public school and later on fall in love with the place, and that's where they start extending their own property into a place you can name your home if you're in San Vicente.
The rates for the Fan room is P800 per day while the air-conditioned room is P1, 200, plus if you look for a heater in your shower they have a special room for that and it cost P1, 500 per day. For big groups and family, their Family room rate is P1, 800 that can fit in 4 pax up.
Basio's Place is a Bed and Breakfast Inn, so expect free hearty morning meals during your stay with them. But their best service is giving you an opportunity to see the wonders of San Vicente, they have a boat that can get you into different islands for a day tour, transport services are also available from airport and to other destinations such as Port Barton, El Nido, and Puerto Princesa, all can be arranged by Basio's Place by informing them.  Basio's is only 10 minutes away from San Vicente Airport.
So if you're planning to visit San Vicente soon, contact Basio's Place at email address basiokim@gmail.com for direct arrangement and booking, they are also available in many booking sites in case you have some rewards or points/codes to use, you can contact Junry Kim Basio at mobile nos. +63. 909.658.3732. Follow them on Facebook.