Gantimpala Theater Foundation on its 42nd season brings back its longest-running musical, Kanser base on Dr. Jose Rizal's Noli Me Tangere. Still, under the direction of Frannie Zamora, his aim is to relay the message of the story, a lesson written by a national hero hundred years ago, and still matter nowadays in terms of power and corruption, it's timeless.
Noli Me Tangere as we all know is a novel that in history awakens the dying love for the motherland of Filipinos, who are suffering a lot under a regime from colonizers, it was orchestrated using the church, a love story, and true revolution that many people that time are longing to see unfold.
- Advertisement (300x250) -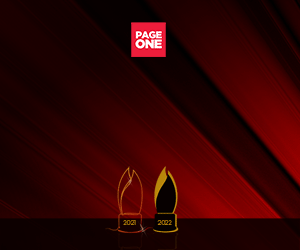 GTF already master the essay in theater-making of Kanser, the charm of its music, the humor that millennial can relate, from deep emotion punch lines to witty comedic act that even it's a period play, you will be eager to follow once scene from another, truly an edutainment as GTF call it.
In the long tradition of staging Kanser, fresh names of up and coming young star do the titular lead roles, like this year's latest addition is Kiel Alo, a promising young singer who not only sings well but act good on stage too, not to mention this is his debut in theater, and it happens to be a musical as well.
Alo during our interview backstage told us that he finds theater acting at first as easy job, even watching some play in the past he thought that he can equal whatever role he may have in case he decided to do theater, but that perception change when he began training and practices for Kanser, his impression made him realize that theater professional deserve all the respect they can get.
"Hindi sya madali, it's a combination of mind, body, heart and voice na kailangan mo siyang pagsabaysabayin." Alo said.
Playing Crisostomo Ibarra this season, Alo admits that after many practices, internalizations and rigid training for the role, Kanser is a brilliant piece that all should see and contemplate on.
"Totoo yung sinasabi ni Jose Rizal, which is Ibarra, yung Elias,  talagang kanser ang sakit, ang galing dahil na predict nya, sinulat yun wayback pa, and that's whats happening now. Malaki ang obligation ko na artista na gumanap bilang Ibarra, na maging responsible akong citizen, and maging aware ako sa mga actions ko." Alo added.
Doing Maria Clara is Rare Columna, an alumna of Tanghalang Sta. Ana by Lou Veloso is so thankful in bagging the role that represents Filipina of past and modern times, this is her first major break as a lead in a musical after doing theater for almost a year.
"I do my best sa audition kasi napapanood ko lang to dati at gusto ko talaga sya, sobrang thankful ako nung sinabi nila na ako ang napili." Columna said.
Zamora on his message on the playbill is focused on giving an opportunity to all young and talented that wish to enter the theater, it is his advocacy actually, and his list of talents includes Nikki Valdez, Kakai Bautista, Izzy Trazona of Sexbomb and a lot more.
Kanser 2019 cast includes Carlo Manalac as Elias, Leo Ponseca as Padre Damaso, Carlo Mendoza as Padre Salvi, Neil Tolentino as Piliosopong Tasyo, Roni Abario as Don Tiburcio, Sarah Maniquis as Donya Victoria, Lezlie Dailisan as Don Tiburcio, Reina Reas as Donya Consolacion, Angelo Moratilla as Tinyente Guevara, Richelle Anne Joson as Sisa, Jesiela Gripo as Sinang, Juan Miguel Tecson as Basilio, John Joevhin Pascual as Crispin, and Francis Cruz III as Lucas.
Kanser 2019 playwright is Jomar Flores, Music by Jed Balsamo, Franciz Cruz III is the Asst. Director, Joseph Matheu as the lights designer, set design by Sonny Aniceto, Stage Manager Roselle Buenaventura and Choreography by Lezlie Dailisan.
Kanser is being staged at AFP Theater of Camp Aguinaldo, to know the schedules please contact Gantimpala Marketing Office with the following numbers (0921)251.3733 Tel nos. (02)872-0261.