The historical Vietnamese Village aka VietVille in Brgy. Sta Lourdes here in Puerto Princesa had a soft make over before the year 2020 ends, the former commmunity of Vietnamese people is now converted to a park full with lights display, and aims to be the logo of City In A Forest, the tagline of Puerto Princesa.
The village is a property of the Apostolic Vicariate of Puerto Princesa, Vietville is always in to list of City Tours offered to tourist and guests, with only the ruins of more than 150 houses, a church, a Buddhist temple and a restaurant that offers authentic Vietnamese cuisine as attraction.
- Advertisement (300x250) -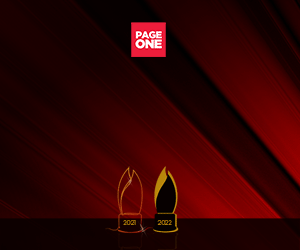 A 40 minute walking tour is introduce as the sole activity for the guest who want to walk and experience the forest feel ambiance loaded with historical information's, and a four day market bazaar to help the local entrepreneurs as set up last Dec 27 to 30.
Different contest and concert for local artists was showcase during the bazaar at night. According to Adora Marie Aldritt, VietVille Co-Partner these are initial offering only, many are in the pipeline of their plan with undisclosed amount of investment in order to put all of this, as part of the preparation once travel became normal again for international and local tourist.
"VietVille on its heyday was a very vibrant community, so now we're doing slowly-slowly trying to bring back life to the village, and encourage people to walk around. Nothing major, soft development ang tawag namin diyan, we have many-many things plan, that is all came na parang we need to help, buhayin natin ang place and in doing so we can also help the local economy," Aldritt said during a presscon last Dec 26.
"Filnamese" cuisine or Filipino-Vietnamese food with fusion is in their list to make the VietVille Restaurant ring a bell soon, a well enhance gastronomic experience is targeted in order to keep not only the locals, but tourist to love their food offers.
"It's all privately funded, the investment that was put in here is not a joke, because we are also not joking about our intentions, no.1 this is an alternative destination, it deserve a recognition, and we need to help each other," Aldritt explain.
Developing VietVille  is partnered with Palawenyo Savers Club headed by its Founder Peter G. Sing, he said that in long term plan they want to conduct a an annual festival of lights in the area, making it an art hub, venue for exhibits, a theater set up in the forest, a bar in the forest, and a special library in the forest.
"We simply beautify the place, we lit it up inilawan natin, simula pa lang yan ng pag-iilaw ng isang nabubuong pangarap sa grupo, para magkaroon ng annual festival of lights in Puerto Princesa, so taon-taon iba iba ang makikita, mas gagara mas gaganda. Lahat tayo gustong bumalik ang turismo, sa Palawan, sa Puerto Princesa, we are preparing a new destination for local tourist and hopefully soon international tourists," Sing said.
No entrance fee to visit VietVille, free ride is also offered from Robinsons Mall starting from 10AM up to 10 in the evening, the walking tour is also free to the guest just approach the management of the Village for the schedule, and they are open Monday to Sundays.
The Vietnamese Village is established in 1996 as new site from the original Vietnamese Asylum seekers camp in Canigaran beach at Rizal Avenue extension, most of them are now back in Vietnam while majority lives in the United States of America.