After successfully promoting farm tourism, Yamang Bukid now ventures into food dining establishment via Yamang Dagat, a seafood restaurant offering the best marine food supply of Puerto Princesa that benefit community of fishermen's
Open last August 8, Yamang Bukid now occupy the former Ugong Rock resto along Rizal Avenue, a 100 seater dining venue but with the new normal they only accept 50 guest at a time that preludes with safety and health protocols before allowing you to dine in.
- Advertisement (300x250) -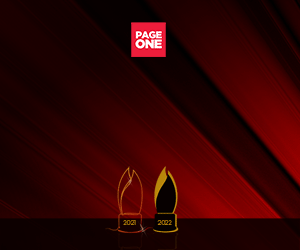 Yamang Dagat Chef Consultant Melissa Olit told Palawan daily that 38 of their crew are displaced workers from tourism industry, and with this venue they are able to continue their service in helping them in this time of pandemic.
"Previously alam naman natin na Yamang Bukid is addressing food security, this time naman we expand on farm development, etu naman ay farm tourism at nakita namin na since hindi nalalabas ang mga seafoods natin sa Puerto Princesa gawa ng pandemic, so we want to extend the help to the fishing community, kaya we come up with yamang dagat," Olit said.
The menu has a wide variety of sea foods from alive to fresh catch of fishes, shells and sea weeds they are all available, they have unlimited salad promo for P50 only and free ginamos (fish paste) and have on going promo and discounts over their social media pages.
"We have Paluto na catch today ng mga fisherman, and ituro mo which is very affordable, low cost as low as P100 budget meal, then we have the ala carte this different variety of seafoods, we have bilao as well," Olit added.
The community they are helping now is the fisherman along Liberty road, but they are also sourcing out from other fishing village in the City depends on the catch and demand. But what unique with Yamang Dagat is the entertainment package they are offering, please expect some grand dance and singing numbers from their in house cooks and waiters while you enjoy your food.
"When they go here, they will be entertain by our waiters, our cook and other entertainment group, dito if you dine at the same time you enjoy parang a little bit of wellness to address the depression na mayron ang mga tao, eating a good food, healthy food at the same time entertain by our dining crew," Olit shared.
Yamang Dagat operates daily from 7 in the morning till 10 in the evening, all serve from breakfast, lunch and dinner. They are also open for any important occasions.